What is Project Moli?
In the year of the mole, not everyone is happy about the little animals. The farmer Lisi has decided to catch all the mules and lock them in their sheds so that their harvest does not harm. Help the farmer Lisi with her endeavor and try to catch the little animals before they have reached the surface completely. With simple swipe control, you can control the farmer and catch the moles in a sack. But don't forget, the sack gets full and has to be emptied in the shed again. Catch as many moles as possible and keep hitting your personal high score. The range of functions should also be extended if you want too. The more downloads there are, the more can be put into the further development.Have fun, we look forward to your feedback and your ideas.
How to play the MOLI GAME
To move lisi to the right, swipe right on the screen or press the arrow key to the right on the keyboard.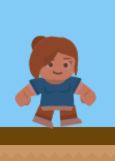 To move lisi to the left, swipe left on the screen or press the left arrow key on the keyboard.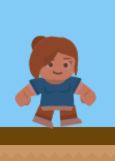 Each mole takes up space in the collection bag. When the counter reaches 0, a mole can no longer be picked up. To catch a mole, you must touch the mole with the farmer Lisi.

The bag can be emptied in the shed and after that it is possible to collect the full number of moles again. Think carefully about when you're taking your bag. If you wait too long, you may not make it back on to the field in time.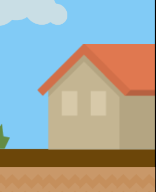 The game is won by you have completed all 4 levels and you have caught all the necessary moles. In the game bar, your lives are represented as hearts. When the counter reaches 0, the game is lost and you can enter your points in the leaderboard.

To take a short break, the game can be paused with a press on the pause icon. Another pressure on it will keep the game going on. The circle with the X symbol in the pause state ends the game.

Download
Currently available for iOS in the Apple App Store and for Android in the Google Play and Huawei App Gallery
About Project Moli
The development of Project Moli is managed by KM Consulting OG. Special thanks are due to:
In addition, all testers are also very grateful for the feedback and especially for the time that has been spent.